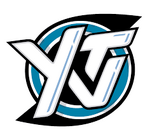 YTV is a Canadian category A cable and satellite television specialty channel that broadcasts original live action and animated television series, movies and third party programming from cable channels such as Nickelodeon. Home Movies was acquired and aired on YTV for the first two seasons. After the second season was finished, Home Movies was moved to Teletoon where the third and fourth seasons aired.
Ad blocker interference detected!
Wikia is a free-to-use site that makes money from advertising. We have a modified experience for viewers using ad blockers

Wikia is not accessible if you've made further modifications. Remove the custom ad blocker rule(s) and the page will load as expected.