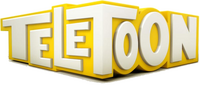 Teletoon is a Canadian Category A channel that specializes in animated programming broadcasting from Canada. In Canada, Home Movies moved to Teletoon after Season Two.
On Teletoon, This was oddly enough, rated 18+. Despite the series being relatively clean and rated TV-PG-D, TV-PG-DL, TV-PG-L & TV-PG-V in the U.S. Also, YTV rated Home Movies PG, and some episodes of the Third and Fourth Season could pass for 14+ (Curses, Coffins and Cradles, Four's Company, Those Bitches Tried to Cheat Me and Camp).
Ad blocker interference detected!
Wikia is a free-to-use site that makes money from advertising. We have a modified experience for viewers using ad blockers

Wikia is not accessible if you've made further modifications. Remove the custom ad blocker rule(s) and the page will load as expected.