Welcome to the Home Movies Wiki
Home Movies is an American animated television sitcom that was originally broadcast from April 26, 1999 to April 4, 2004. Brendon Small is the creator, head writer, and lead musician of Home Movies. Jon Benjamin, Melissa Bardin Galsky and Janine Ditullio also lent their voices to the show. The plot surrounds eight-year-old Brendon Small, who makes films with his friends Melissa Robbins and Jason Penopolis in his basement of his three story house, where he lives with his divorced mother, Paula, and his adopted baby sister, Josie. Brendon as very few friends like his alcoholic, short-tempered soccer coach , John McGuirk who acts like a father figure to Brendon, Walter and Perry, and more.
Welcome to Home Movies Wiki, an encyclopedia of all things presented in the popular TV show Home Movies. This site uses MediaWiki software, which allows any user to edit or create pages. This site currently contains 220 articles.
Affiliates
Featured Article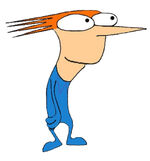 Brendon Small is the star of the show and writer, director and lead actor in most of his movies. Brendon acts out his anxieties and problems through his movies. He has had his trusty camcorder since just after toddlerhood, and has been making films incessantly ever since, perhaps because he started around the time his parents got divorced. Though well-meaning, logical, and surprisingly witty, he is consistently dogged by apathy, oversight, and occasional egotism; he is usually surprised, confused or hurt when his work is criticized. Despite his questionable wisdom and intelligence in other parts of life, he is surprisingly knowledgeable about films and filmmaking; his first film was an homage to Easy Riders called Eazy Triker's. Brendon is apathetic toward his schoolwork and consistently gets bad grades, most likely because he is preoccupied with making movies.
Which article should be featured next?
Ad blocker interference detected!
Wikia is a free-to-use site that makes money from advertising. We have a modified experience for viewers using ad blockers

Wikia is not accessible if you've made further modifications. Remove the custom ad blocker rule(s) and the page will load as expected.